A successful knee replacement operation heavily depends on picking the proper surgeon. Finding a highly qualified and experienced Best knee replacement surgeon in Delhi, home to world-class medical facilities is paramount. This article will assist you select the best knee replacement surgeon in Delhi to get the care you need and the desired results from your surgery.
Thanks to his years of education and expertise, Dr. Kunal Aneja is regarded as one of the best knee replacement surgeons in Delhi. He has the expertise to perform knee replacement surgeries, allowing you to quickly return to living your life. This blog aims to provide you with information regarding knee replacement surgery and convince you that Dr. Kunal Aneja is the best option for your procedure.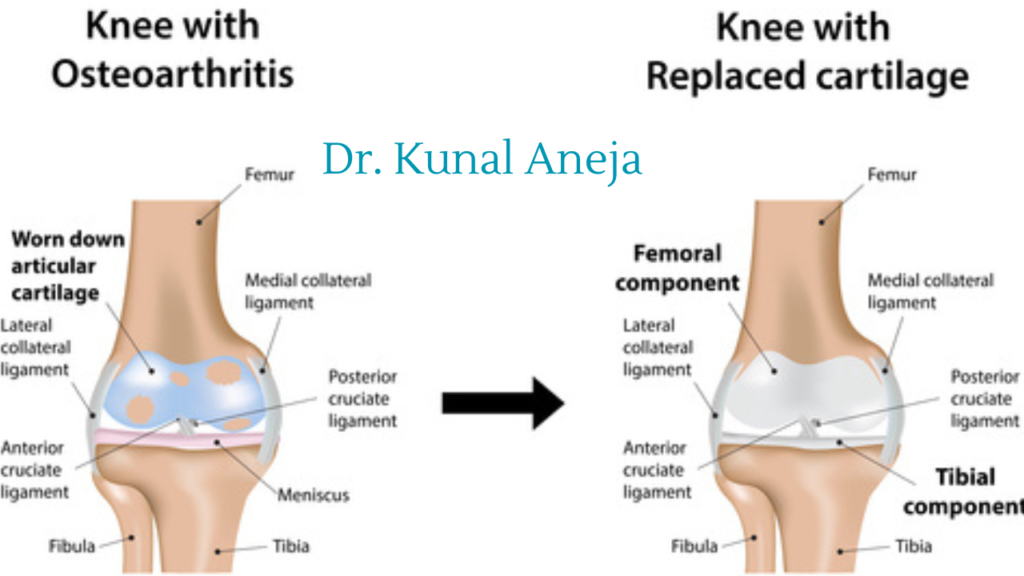 Can You Explain Knee Replacement Surgery?
Knee replacement surgery, often called arthroplasty, is the surgical insertion of an artificial implant into a damaged or diseased knee joint. Patients with severe knee pain and limited mobility owing to osteoarthritis, rheumatoid arthritis, or a traumatic injury are typical candidates for the surgery.
Surgeons perform knee replacement surgery to remove the worn or damaged ends of the tibia and femur and any damaged cartilage from the knee joint. Metal alloys, high-grade polymers, or ceramic components are then fabricated to take their place. The artificial parts are designed to look and work like a typical knee joint, enhancing the range of motion and lowering discomfort.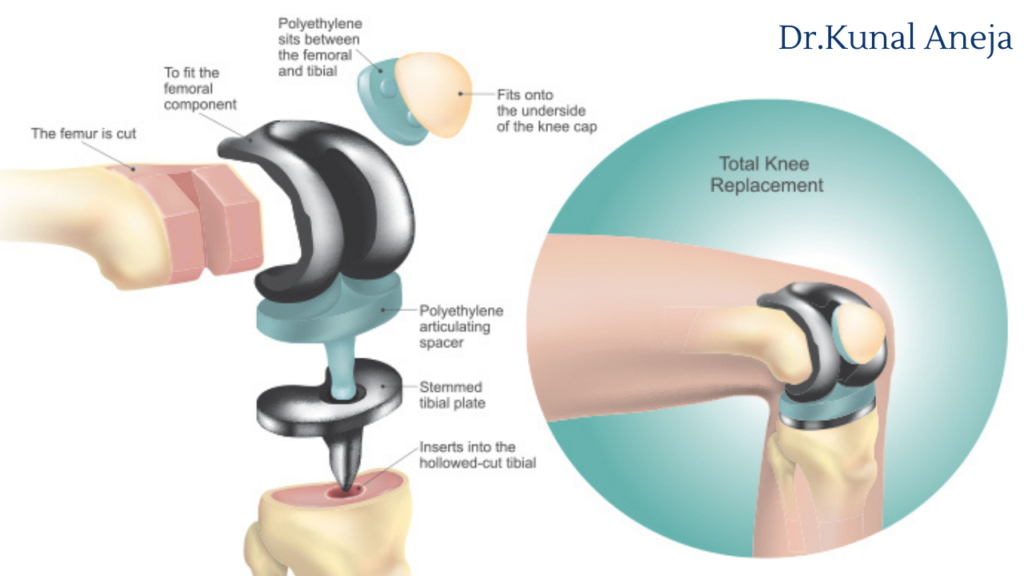 How well-versed are you in Knee Replacement Surgeries, and do you know which one would be ideal for you?
The most common knee replacement procedure is total knee arthroplasty (TKR or complete knee replacement). A full knee replacement is achieved with an artificial knee. Damage to the knee joint that necessitates total knee replacement is often caused by osteoarthritis, rheumatoid arthritis, and post-traumatic arthritis.
Unicompartmental knee replacement is another name for PKR or partial knee replacement. Patients who have arthritis or a knee injury that is localized to one compartment may be candidates for this surgery. It is possible to replace either the inner or outer compartment of the knee. Bones and ligaments that are still in good health are not lost.
Patellofemoral arthroplasty, or knee replacement surgery, entails the surgical replacement of the patella (kneecap) and the femoral groove (where the kneecap rests). Patellofemoral problems are the primary focus of this therapy. It's suggested for cases with a lot of wear and tear on the kneecap due to arthritis or previous traumas.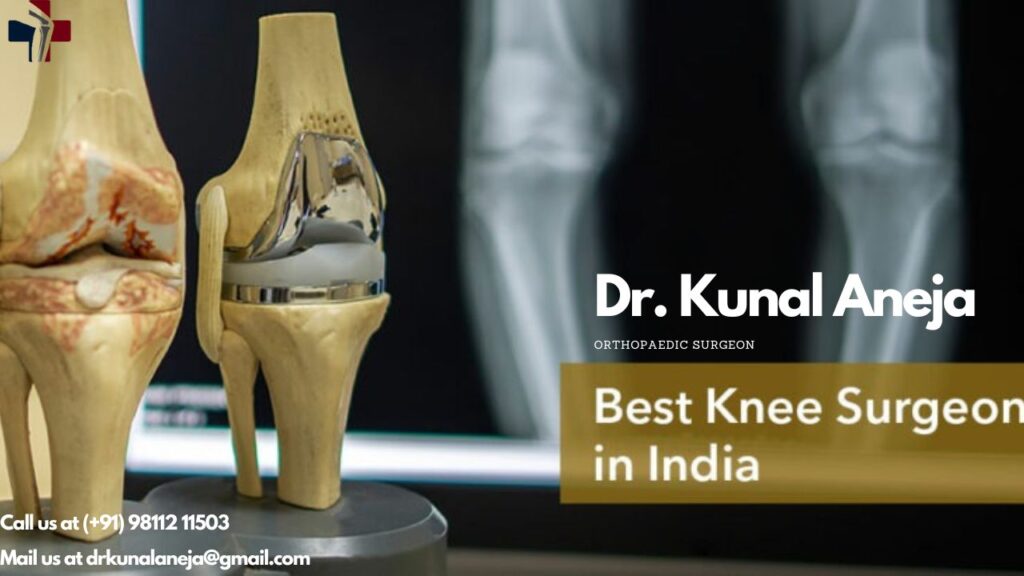 Knee replacement surgery for complex or revision A knee replacement is more complicated than an initial knee replacement because of the added complexity of stabilizing and restoring function. A knee replacement involves removing a previous implant, treating underlying conditions, and reconstructing the joint with new, high-quality hardware.
Surgery typically requires either a general or a regional anesthetic. The procedure starts with thoroughly evaluating the joint's condition, then addressing any issues, removing the previous implant, and preparing the bone for replacement parts.
Bone grafts or other specialized procedures can help stabilize the situation during bone loss. The surgeon then inserts the replacement implants, checking their position and stability to ensure they will work properly.
Knee degeneration, age, and overall health are just a few variables that might help determine which knee replacement option is best for you. Talk to an expert in orthopedic surgery like Dr. Kunal Aneja if you want advice on finding the right knee replacement operation for you.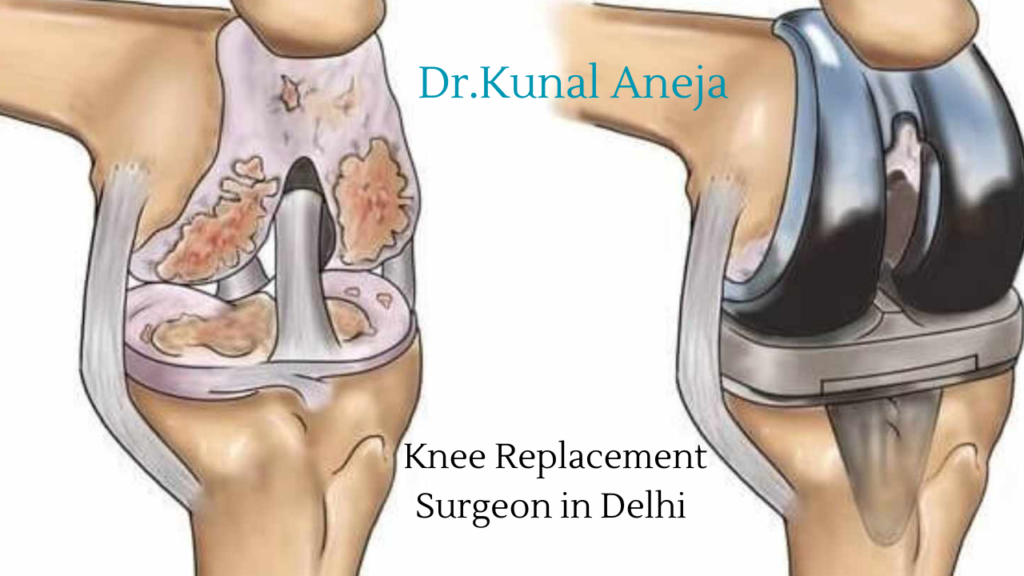 What is the best way to find a doctor who will perform a Knee Replacement on you?
1. Ask for recommendations; speak with a medical professional, an orthopedic surgeon, and loved ones who have undergone knee replacement. The advice and insight of a friend or family member might be invaluable.
2. check the surgeon's credentials by learning as much as possible about them. A qualified surgeon for knee problems will have board certification, specialized training, and a history of success. Make sure they have connections to reputable medical facilities in Delhi.
3. The surgeon's experience level is crucial; ask about previous knee replacement surgery. Find a surgeon who has extensive experience and a high rate of success.
4. Communication skills: A surgeon's ability to clearly and concisely explain the procedure, its risks and advantages, and the patient's expected course of recovery is crucial. They should also address your concerns and offer clear instructions and follow-up treatment.
5. Before deciding to have knee replacement surgery, it's essential to consider your insurance and the total cost of the procedure. Look for a surgeon who is upfront about costs and covered by your health plan.
6. Observe the surgeon's manners when caring for inpatients. Surgeons who put their patients first develop individualized treatment regimens. You should be included in all decisions before, during, and after surgery.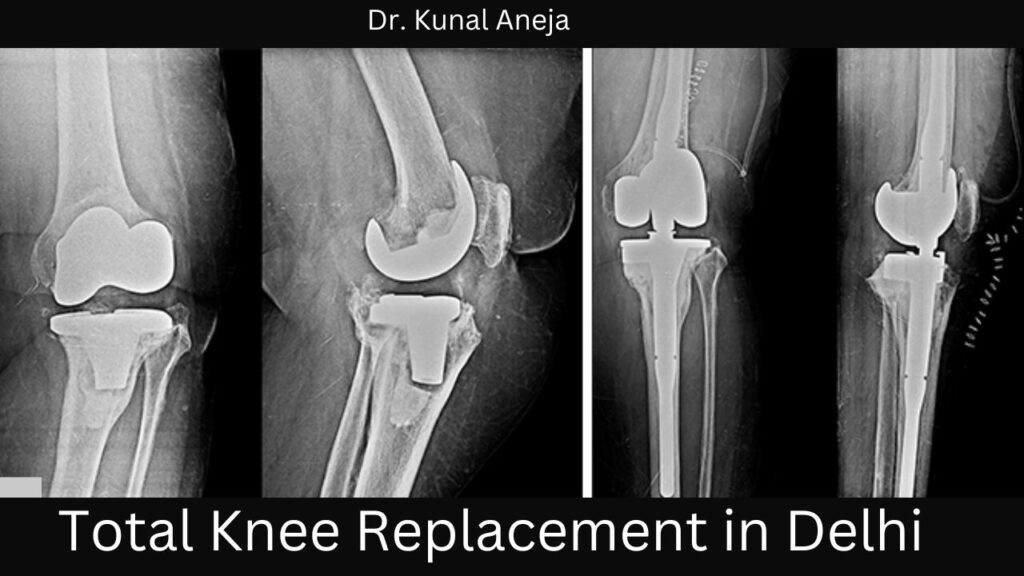 7. Assess the support staff of the surgeon, including Nurses, Anesthesiologists, and PTs. To provide all-encompassing treatment, a well-coordinated and cohesive team is required.
8. Gather information about local knee replacement specialists through online research. You can get referrals from people you know and trust, such as family, friends, or your regular doctor. In addition, you can find reputable knee replacement surgeons by consulting online directories, hospital websites, or medical groups.
When it comes to Knee Replacement Surgery in Delhi, why is Dr. Kunal Aneja considered to be among the best?
Dr. Kunal Aneja is a well-regarded orthopedic surgeon in Delhi who has made a name for himself in knee replacement. There have been thousands of successful knee replacements thanks to my 15+ years of orthopedic experience.
He studied medicine at illustrious establishments like Maulana Azad Medical College and the All India Institute of Medical Sciences (AIIMS), New Delhi. He also has vast experience in knee replacement surgery because of his training at top hospitals in India and abroad.
Dr. Kunal Aneja puts the safety and comfort of his patients first. Every patient receives undivided attention and care, and he is always accessible to answer questions and handle problems. He works closely with dedicated medical professionals, such as nurses and physical therapists, to aid in his patients' speedy and complete recovery.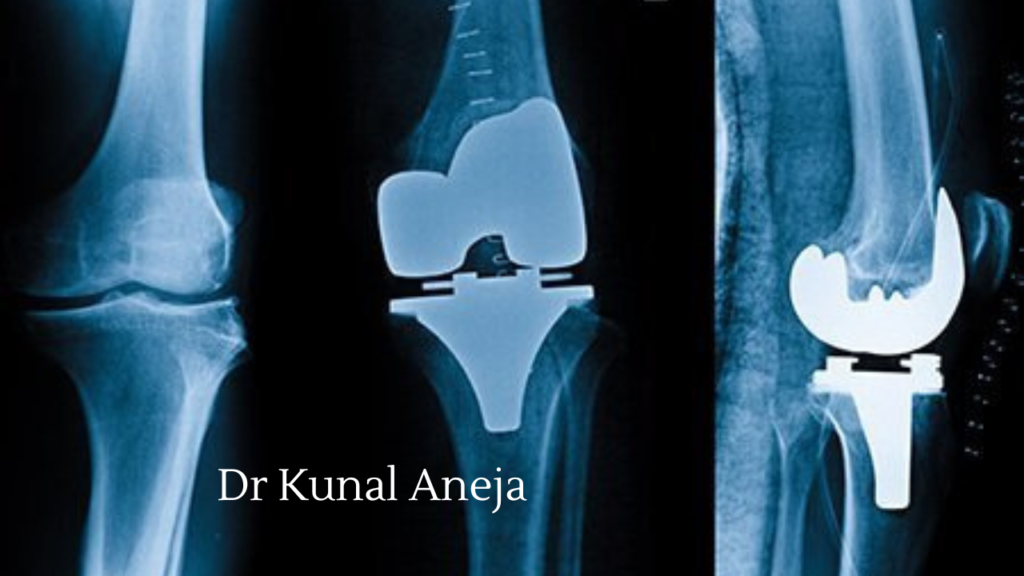 After Knee Replacement Surgery, how long does recovery take?
After replacing a knee, patients often spend one to four nights in the hospital. Patients receive post-operative care, such as pain medication, physiotherapy, and instructions during this period.
After knee surgery, you might feel some soreness, edema, and general discomfort there. You will require mobility aids like a walker to get around. The physical recovery process starts the moment you leave the hospital. Physical therapy is essential to improve mobility, knee strength, and range of motion.
It usually takes several months for a damaged knee to fully heal. Most people can participate in low-impact exercises and activities without too many limitations by the third to the sixth-month mark.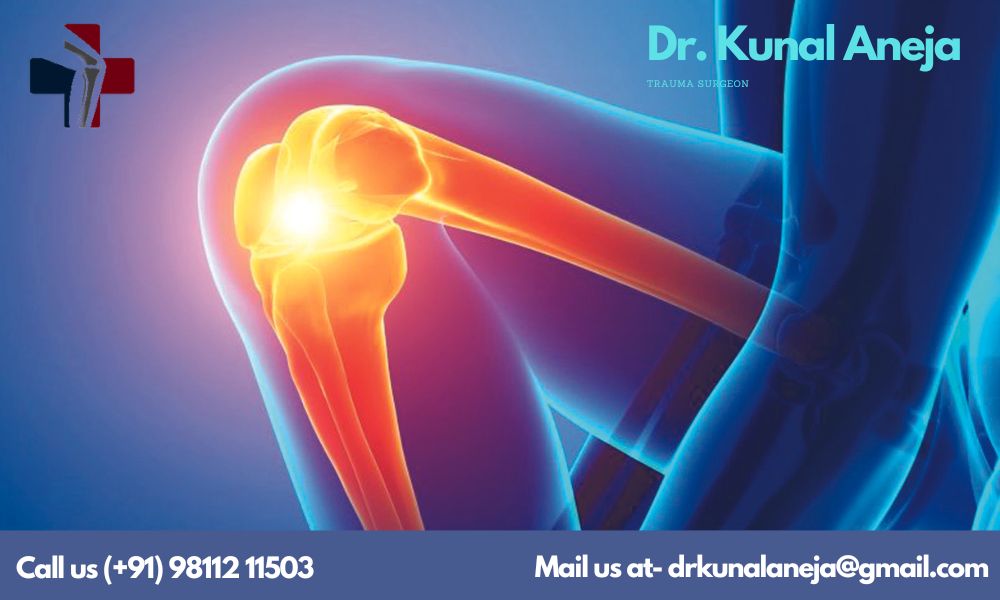 Conclusion
The results of knee replacement surgery might be life-altering. If you're experiencing knee pain, see Dr. Kunal Aneja, Delhi's best hip replacement surgeon. Complex or revision knee replacement surgery might provide patients with new hope if they have encountered difficulties or unsatisfactory results from previous knee surgeries or have complex issues needing significant repair.
Dr. Kunal Aneja is a top choice for knee replacement surgery because of his extensive training, focus on the needs of each patient, access to state-of-the-art equipment, and emphasis on empathy. To ensure a speedy and painless recovery from surgery, it is important to follow all pre-op and post-op instructions, as well as keep all scheduled appointments.
Don't let a sore knee stop you from enjoying life. The first step to life without pain is making contact with Dr. Kunal Aneja.