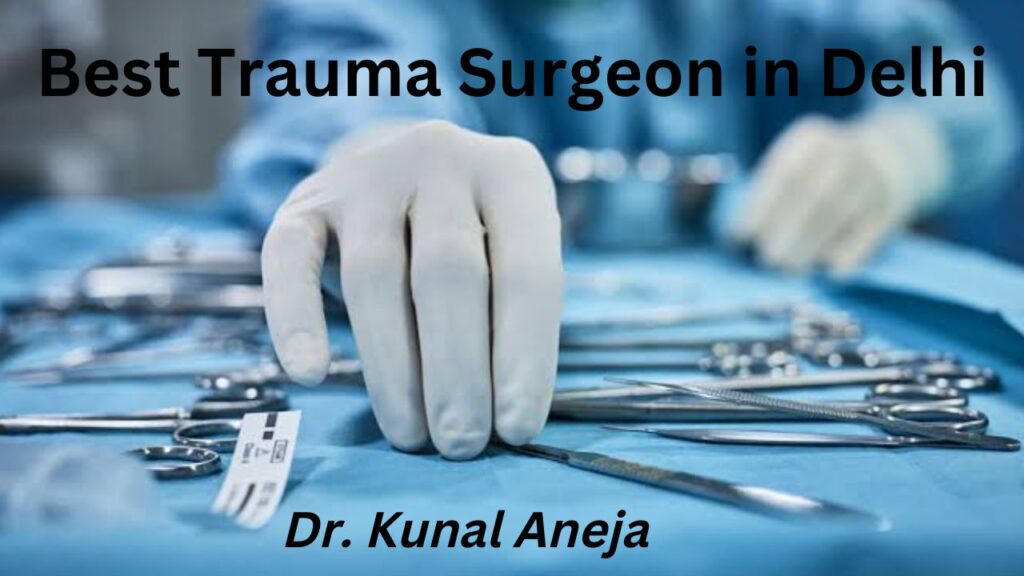 What is a Trauma Surgeon?
Trauma surgeons specialize in helping individuals who have had a critical injury or illness. Their extensive knowledge of surgical procedures, and management of different types injuries make them vital to the recovery process.
A physical trauma refers to an injury, usually caused by an impact, that may result in a life-threatening condition.
Due to a traumatic injury, the body's organs can stop functioning. Trauma doctors are brought in to quickly and efficiently stifle this.
200,000Indian die from injuries every year. Trauma doctors vitally need expertise and experience for any immediacy medical intervention.
Trauma Surgeons are specialists in treating bleeding, gashes, broken bones, and open wounds
There are several types of physical trauma. They're classified by body parts, and it affects them respectively.
Certified Trauma Surgeon Trauma physicians are trained to quickly evaluate and diagnose patients who have experienced a physically traumatic injury. These patients often have experienced a car accident, physical assault, or high-impact sports injury.
A trauma doctor is often operating in emergency situations. They assist victims of severe injuries, such as fractures, cuts and burns, as well as performing surgery for blunt-force injuries. A trauma doctor's priority is to save the patient's life, but they need confidence in their decisions due to incomplete information.
Trauma doctors provide appropriate, time sensitive care and must order their list of priorities according to a patient's needs.
What do trauma surgeons treat?
Trauma surgeons are qualified to diagnose and surgically repair trauma caused by injuries and illnesses. Trauma surgeons must quickly evaluate a person's condition and determine what type of operation, if any, is necessary.
Post trauma, a patient will usually see a surgeon briefly after arriving at the hospital. They are brought onto the care team if surgery is necessary.
Conditions a trauma surgeon treats
The Duties of a Trauma Surgeon
Trauma can come from an impact or penetration to the body. Motor vehicle crashes, falls, or assaults can all lead to blunt trauma and penetrating trauma such as gunshot wounds, stab wounds, and farm equipment injuries.
Trauma surgeons are often required to perform exploratory laparotomy and tracheostomy so that they can explore the organs and make sure there is no any injury or disease found. These surgeries are some of the more common procedures done by trauma surgeons.
Trauma surgeons are equipped to deal with most injuries to the neck, chest, abdomen, and extremities. They use both operative and non-operative management when managing patients and provide surgical care for areas like the neck, chest, abdomen and extremities. Some of their surgeries include:
Cardiothoracic surgery can involve the chest, such as the heart, lungs, and area between the lungs.
Vascular surgery is the care and treatment of veins, arteries, and lymph nodes to improve the body's immune system.
You can safeguard a patient's senses before and after surgery with anesthesiology.
Trauma surgeon have traditionally been overwhelmed with tasks and not a lot time to take a break.
Is There Really A 'Burn' Indicator?
Emergency surgeries are often needed to treat severe burns, including chemical and thermal burns. This can include excising of skin or performing a skin grafting procedure.
What a Trauma Surgeon does
Trauma surgeons can perform surgeries related to appendicitis, diverticulitis, cholecystitis, perforated bowels and more.
What are the surgical critical care conditions that a trauma surgeon treats?
When someone has surgery and then gets severely ill afterwards, doctors can perform a trauma surgery to save their live
The best course of treatment in many cases is to rush the patient into emergency surgery.
What procedures does a trauma surgeon perform?
The tragedy of a failed emergency thoracotomy
A detailed explanation of resuscitation
Chest wall stabilization techniques
After treating you for any emergency conditions, a trauma surgeon will either stay with you until you recover or transfer you to another doctor or surgeon.
Explore how trauma surgeons are eductated and trained
In order to be a trauma surgeon, you would have to complete medical school and a surgical residency.
The Trauma Surgeon's Education And Training
How long it takes to become a trauma surgeon
How to become a trauma surgeon?
Trauma surgeons are highly trained medical professionals skilled at performing surgery. They usually work for long hours on several critical injuries on one patient.
Trauma surgeons are not stationed in the ER. They can only be called if a patient is in critical state and they need emergency life-saving surgery. If a person suffers from low blood pressure after car accident and needs an operation to prevent long-lasting or permanent damage, then trauma surgeons are needed.
If the trauma surgeon is with the ER doctor when they bring an injured patient, they will be taken full charge of their care and follow-up care.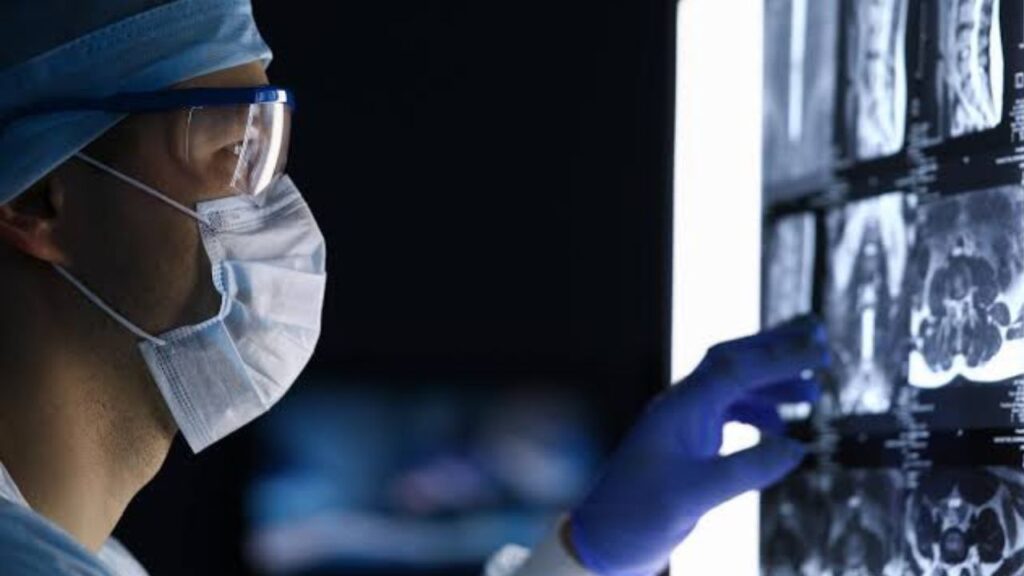 What skills do trauma surgeons need?
It takes 5-7 years to become a surgeon. After medical school, most surgeons start off with a trauma fellowship or critical care fellowship.
When researching the requirements to becoming a trauma surgeon, choosing the right degree matters. The most common path is earning a bachelor's degree followed by a doctoral degree. A master's or associate's degrees are also seen on some job resumes.
Trainees can be supervised by a consultant and teach medical students. T&O surgeons also work on committees and audits. With experience, they can become involved in management and participate in professional organizations.
What traumas do trauma surgeons deal with most?
Emergency room has ER doctors and trauma surgeons. Both respond to emergencies and the difference is in what they do for the patient.
In comparison, trauma surgeons will only see patients with severe injuries. They are equipped to handle any emergency while assessing the patient and stabilizing them.
Trauma surgeons are always stationed in the ER, but they're called upon only when a trauma patient needs surgical, life-saving intervention.
The training for trauma surgery is a more rigorous process than training to be an ER physician. These professionals must stay updated on how to manage different types of injuries, as well as the newest techniques.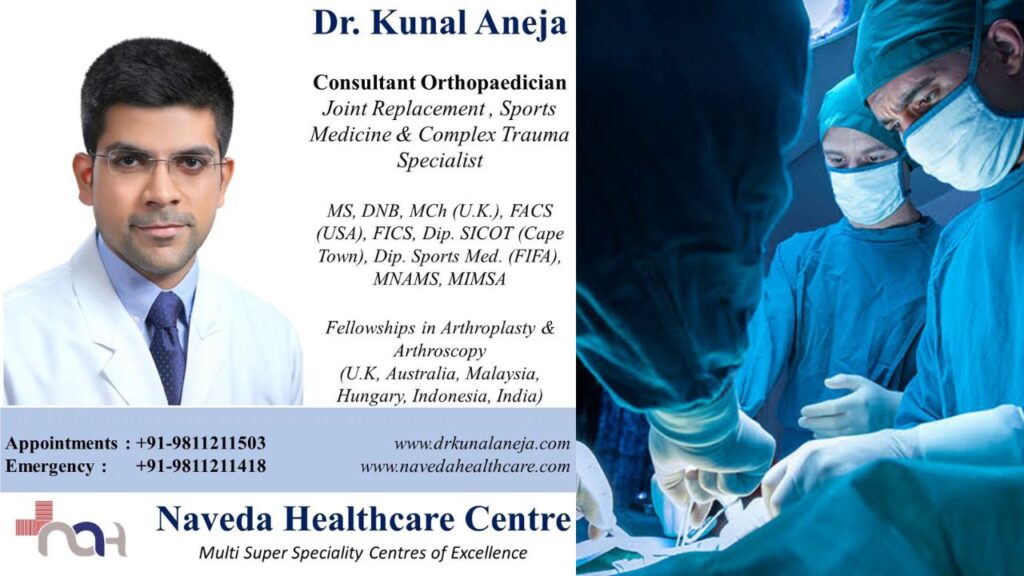 Dr, Kunal Aneja is best Trauma Specialists Near You
Dr. Kunal Aneja Website has orthopedic trauma specialists available to help you if you experience any musculoskeletal trauma. Your health is their number-one priority.
If you are interested in knowing more about what we do, the best way is to call our office at (+91) 9811211503​. You can also schedule an appointment online, if you prefer.
content by best healthcare marketing agency