Expert Orthopaedic surgeon in Delhi – Dr. Kunal Aneja
Dr Kunal, a renowned expert orthopaedic surgeon in Delhi, provides minimally invasive procedures for ACL repair, carpal tunnel release surgery, knee, hip, and other replacement surgeries.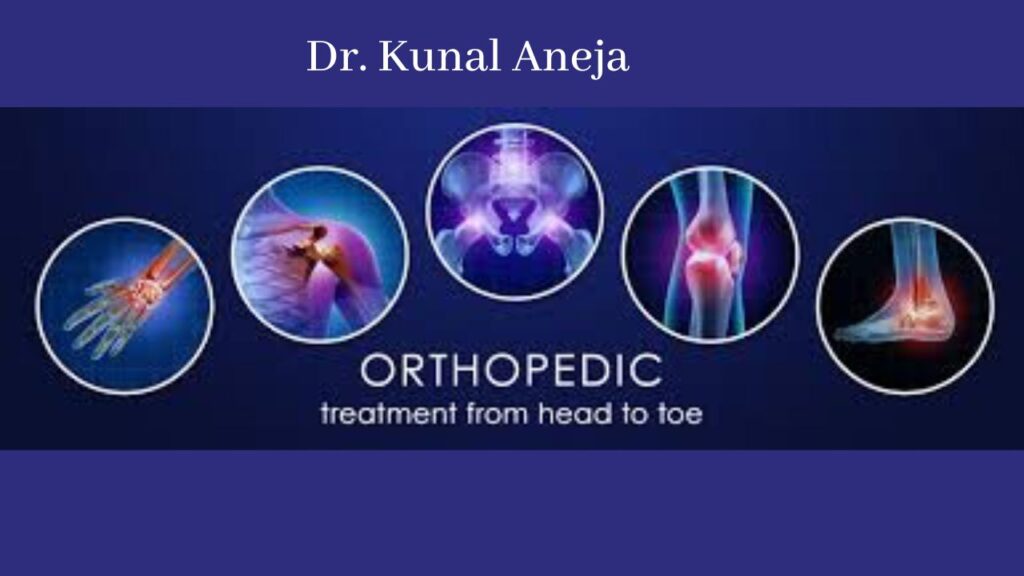 Who is a doctor of orthopaedics?
A physician specializing in orthopaedics diagnoses and manages diseases of the bones, muscles, tendons, and ligaments. Joints link the whole bone structure, which supports the body's entire weight. Therefore, if any bone becomes compromised, it affects the joints and causes pain and swelling. Additionally, even a little rupture in the ligament or tendon might result in discomfort that can lower one's quality of life. They employ medicinal, physical, rehabilitative, and surgical treatments to treat all facets of musculoskeletal system disorders.
To provide pain-relieving therapies, we have the top orthopedist in Delhi at Naveda Healthcare Centre who specializes in such orthopaedic surgery. To meet with our knowledgeable orthopaedic specialist for a consultation, please schedule an appointment with us and come to our ortho hospital in Delhi immediately.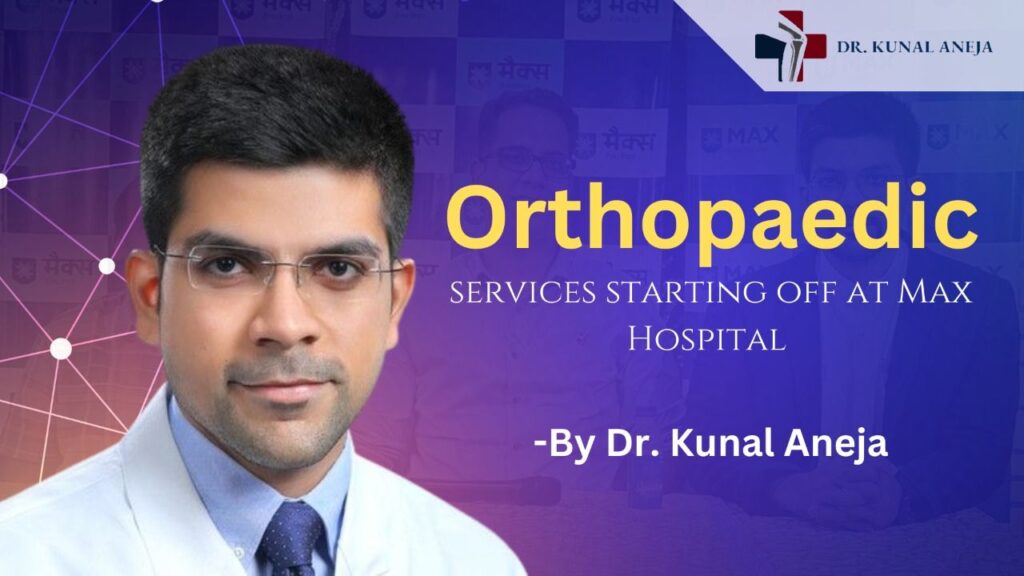 Senior orthopaedic surgeon in Delhi
The name of Dr Kunal is mentioned as a competent orthopaedic physician in Delhi. His work is entirely professional, and he guarantees to produce it on schedule and under the allotted spending limit. His work is tailored to the client's demands, giving him an advantage over his clientele. It is simple to stay within the allocated budget while adhering to his scientific and evidence-based treatment method, thanks to his tailored service approach. His work speaks for itself, and his commitment to offering top-notch care makes it accessible to all patients worldwide. Orthopaedic surgeon Dr Kunal focuses on treating knee and shoulder ailments. He strongly emphasises conducting limb lengthening, spine, trauma, and therapeutic and diagnostic arthroscopy. You can see from all these things that he is considered the top orthopaedic surgeon in west Delhi.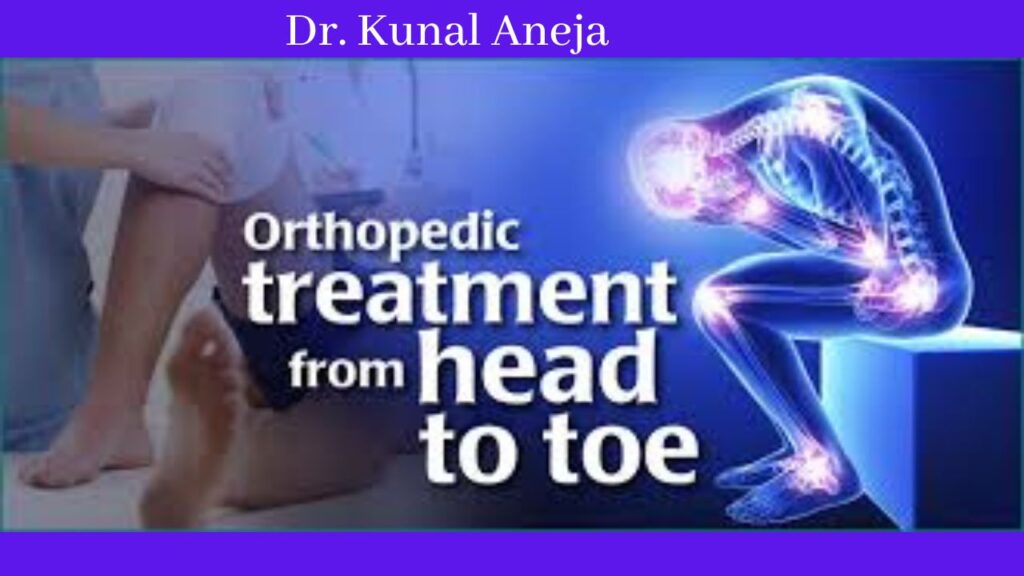 What diseases does an orthopaedic expert treat?
Orthopaedic physicians not only repair broken bones and replace joints, but they also address disorders like:
athletic injuries
backache
Bone cancer
Hand arthritic conditions, carpal tunnel syndrome, and various hand ailments
torn ligaments
bowed legs
dysplastic hips
ankle and foot problems
Osteoporosis
Arthritis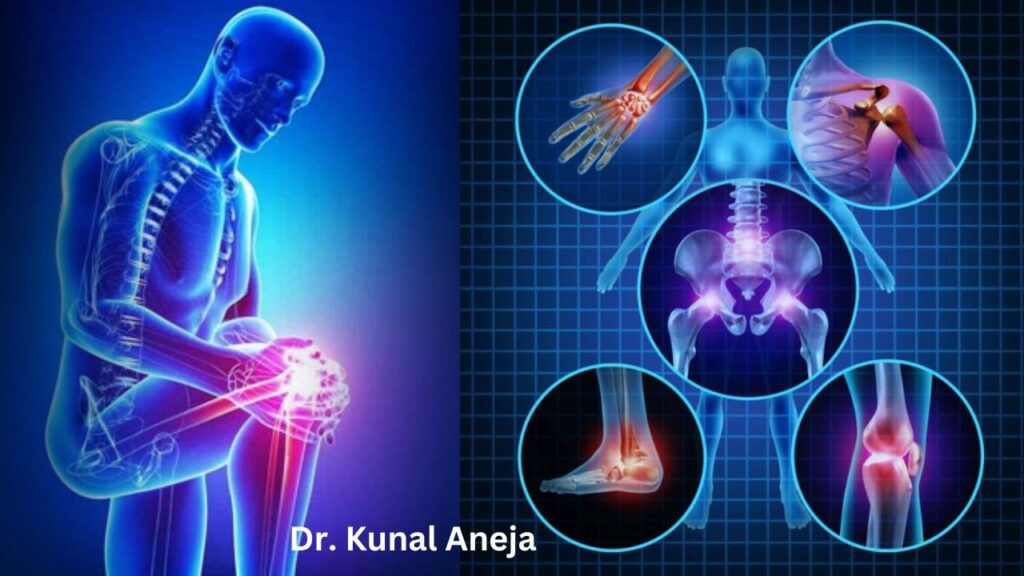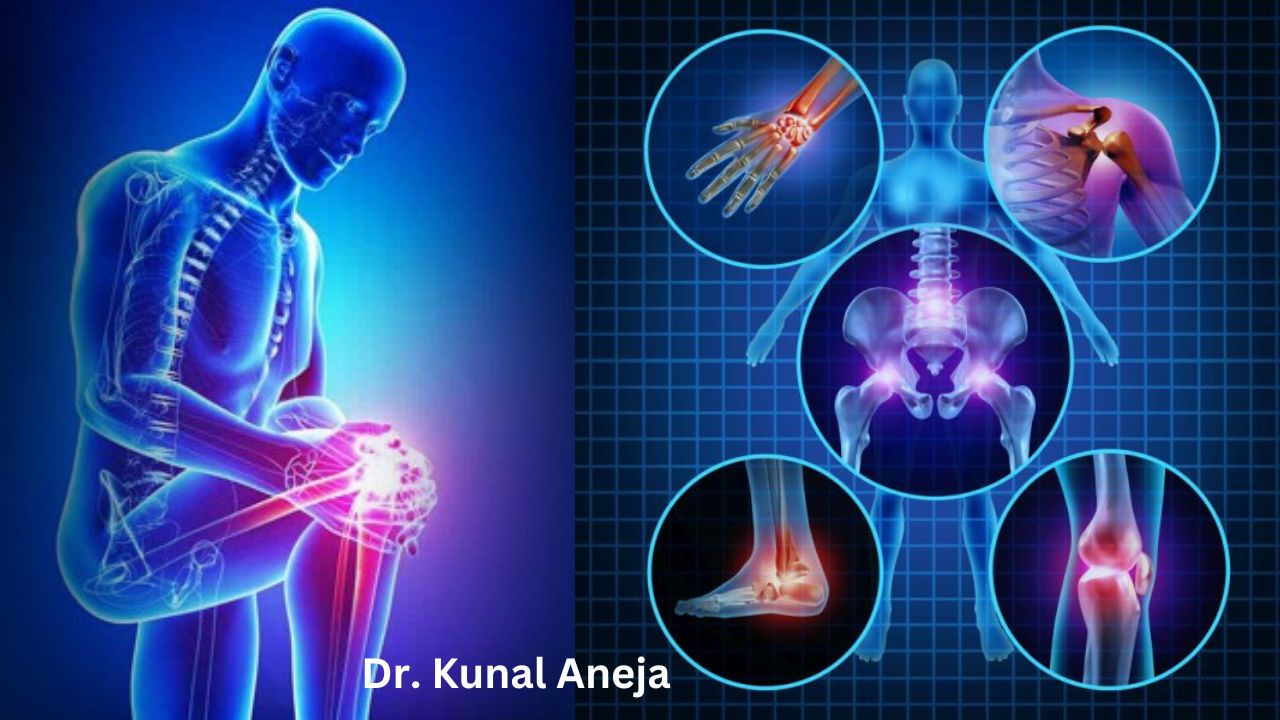 When should I visit a specialist in orthopaedics?
If you have any of the following symptoms, you should see an orthopaedic doctor:
Pain in the muscles, bones, or joints that developed after an injury
progressively worsening hip or knee discomfort
Joint discomfort that is preventing you from doing your usual tasks
progressively worsening back or neck discomfort
Arm or leg discomfort that radiates
any joint with moderate to advanced arthritis
prior failed treatments to relieve joint pain
A joint replacement has been suggested for me.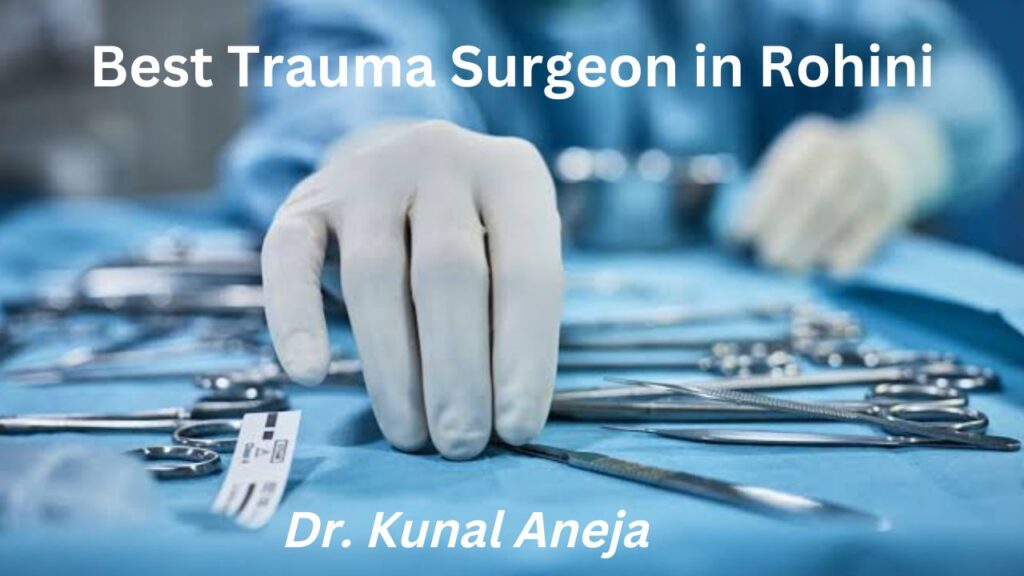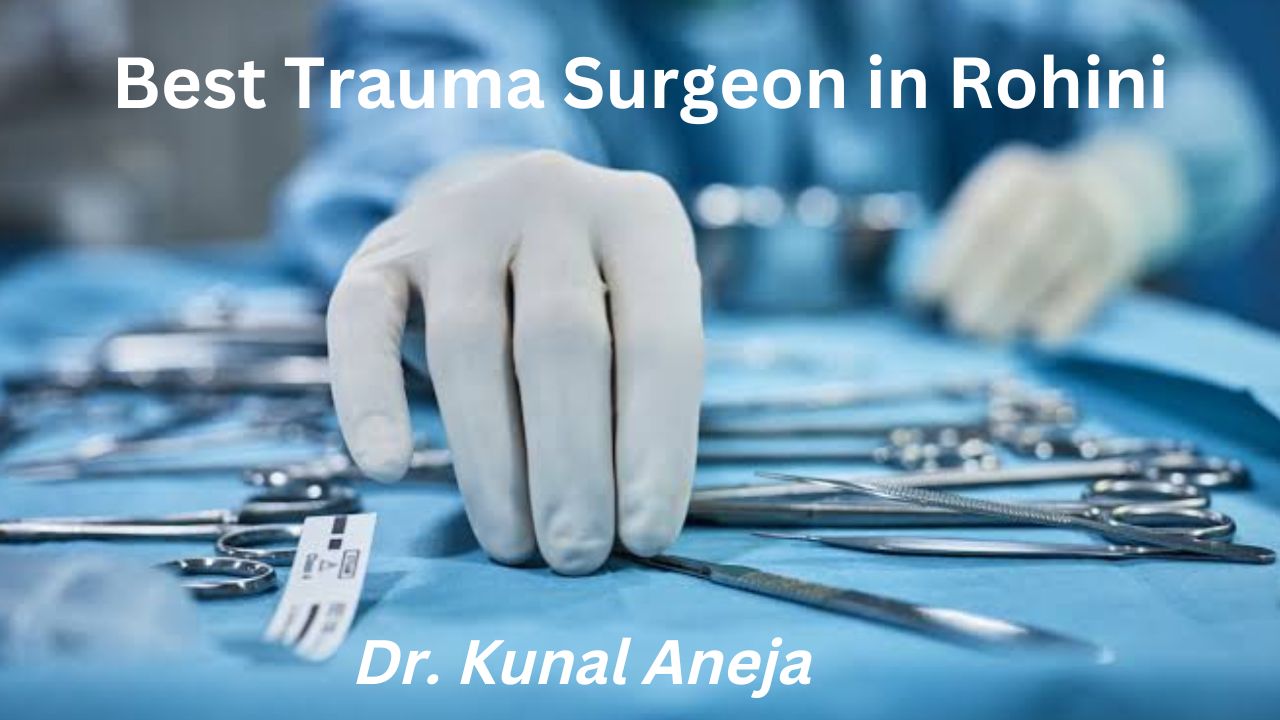 What services and amenities are offered?
Available facilities include:
the advice of a knowledgeable orthopaedic expert
Broken Bone Clinic: Arthritis Clinic
The Spine Clinic
Division of Sports Medicine
Section of physiotherapy
primary trauma among the basics of orthopaedic care
Plaster of Paris is applied (POP)
Buddy securing POP application and closed reduction for CDH/CDK (congenital dislocation of the hip and knee)
Using plaster, fix CTEV (club foot) (Ponsetti method)
Intra articular injection
Joint aspirations
Removed nails
Joint dislocations are lessened
Injury debridement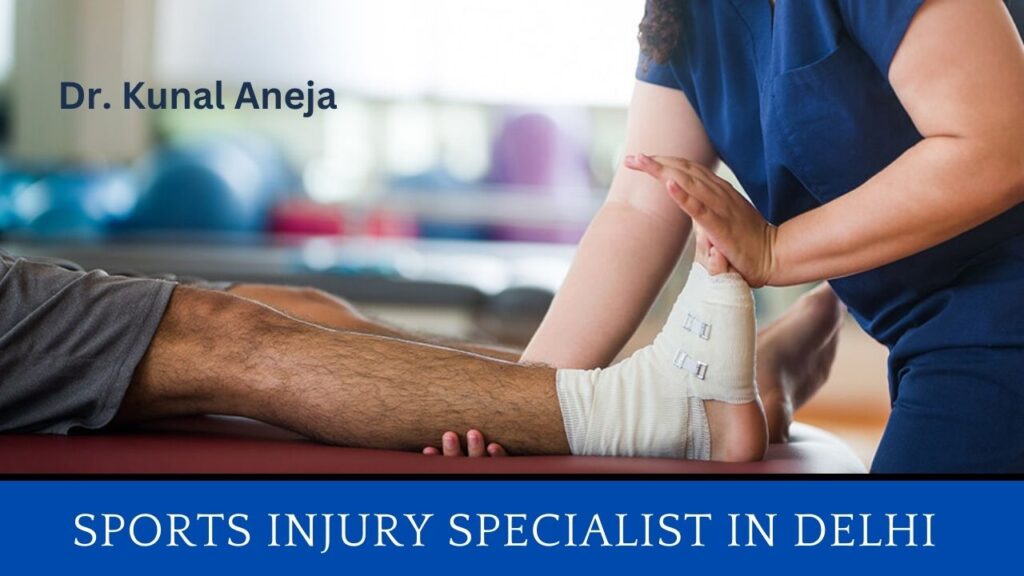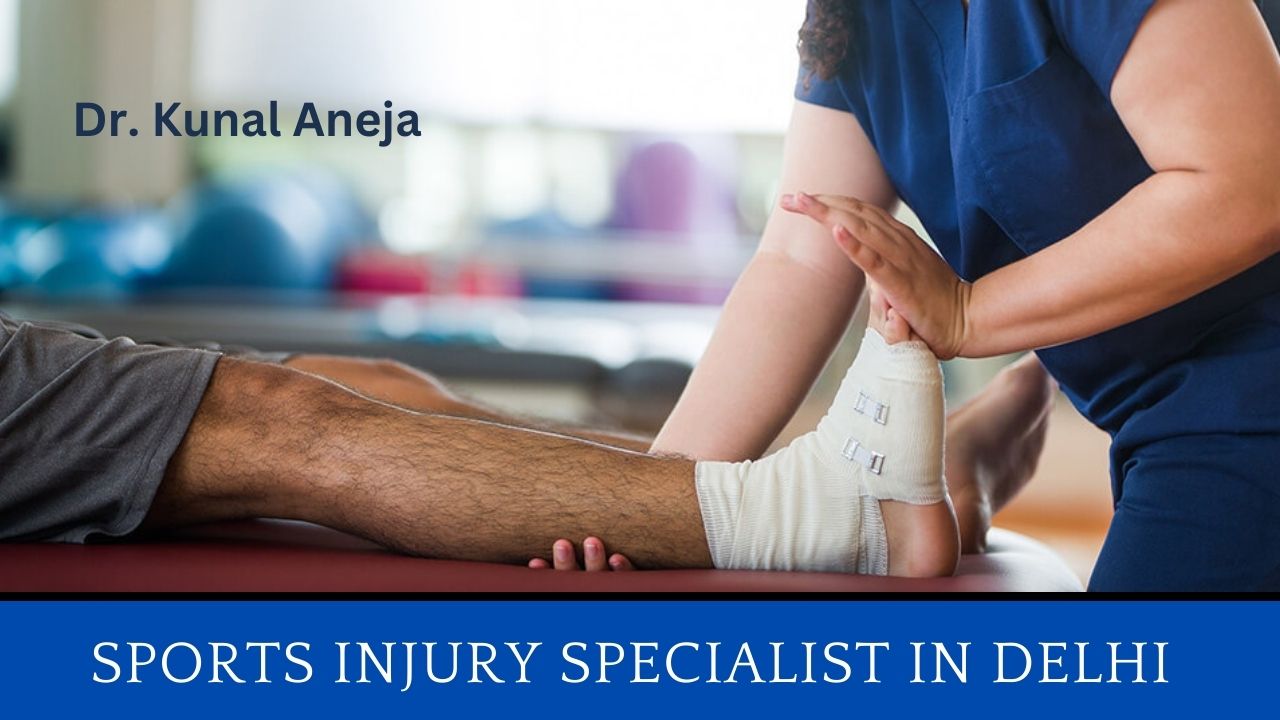 What is unique our orthopedic doctor in delhi?
We offer a single, completely integrated health system with everything you require. Our team of medical professionals includes doctors, orthopaedic surgeons, sports medicine experts, and physiotherapists who can address any problem involving the bones, joints, muscles, ligaments, and tendons. They collaborate to provide you with total relief. We offer the services required to maintain peak health throughout your lifetime.
Our Orthopaedic Care and Services
You can get the greatest musculoskeletal care for your bones, joints, ligaments, and tendons by Dr. kunal Aneja.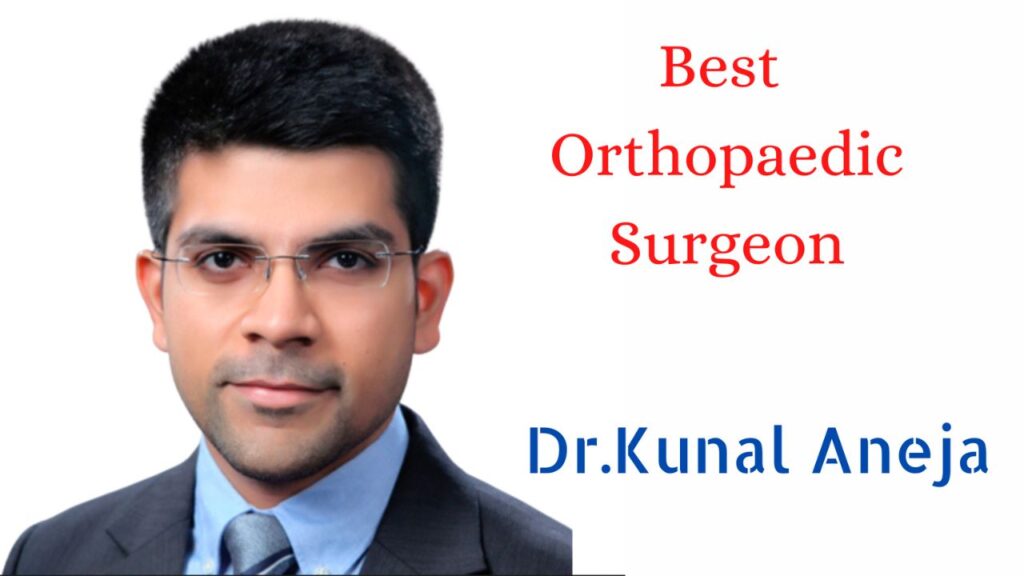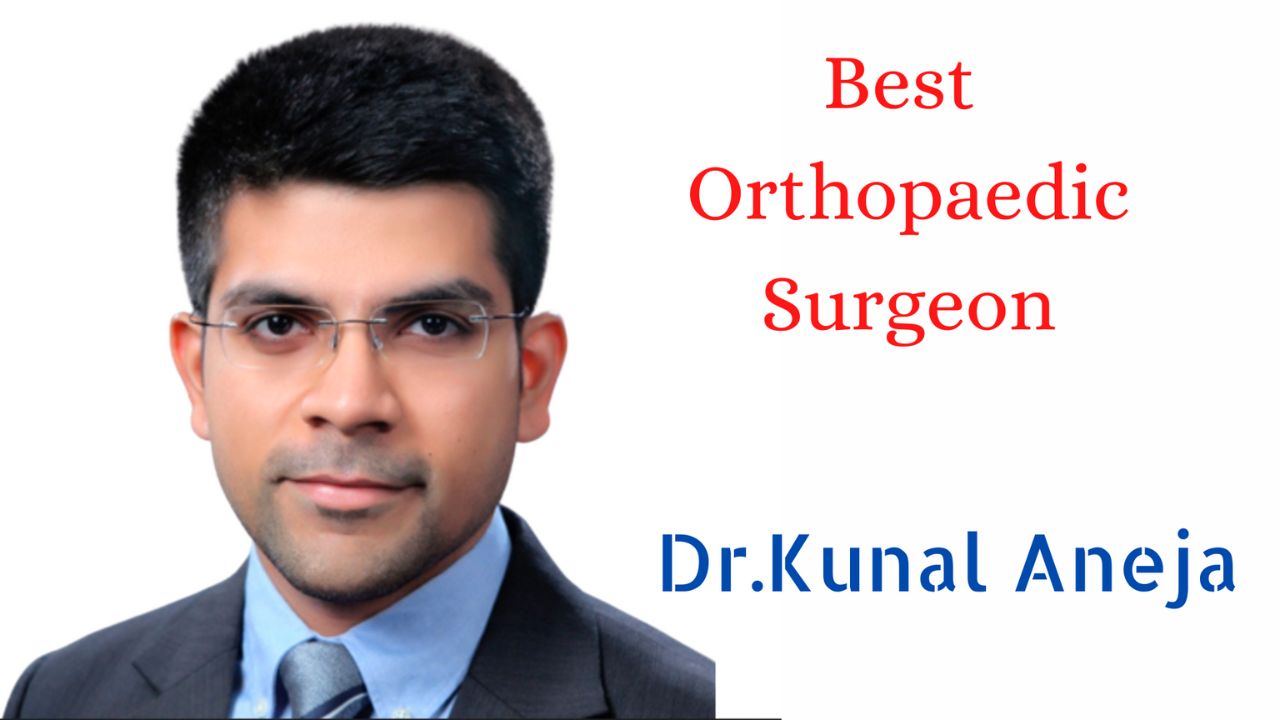 The best care is given to you at Naveda Healthcare Centre, we treat our patients like family. As your medical treatment and recovery procedures, you would appreciate their company.
Comprehensive Services-
The orthopaedic specialists Dr. Kunal Aneja provide a comprehensive range of services, such as all kinds of significant joint replacements, difficult bone break surgery, and advanced bone and joint preservation techniques. Furthermore, Our orthopaedic rehabilitation promises to assist you in regaining your move quickly.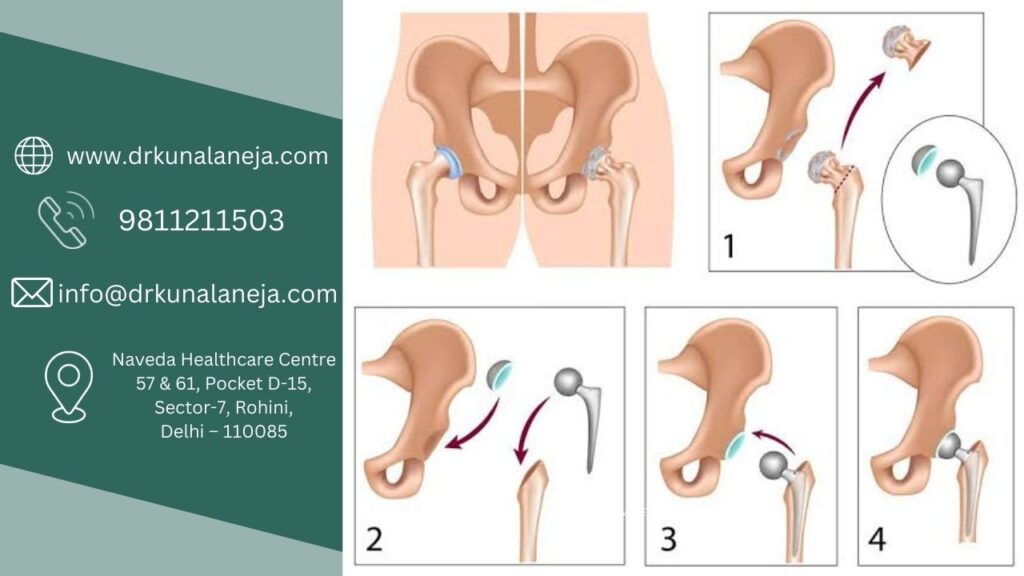 Receptiveness –
At this clinic, all orthopaedic therapy needed for broken bones, joint replacements, and ligament repairs are available immediately. There is no requirement to spend uncomfortable hours sitting in a car to receive detailed care.
Minimally invasive procedures-
We have the greatest orthopaedic clinic, which employs minimally invasive surgical techniques, including arthroscopic repair, where possible. These excellent techniques need fewer incisions, less tissue cutting, and less blood loss. As a result, you have a low chance of infection and recover more quickly.