Who are Orthopedic Specialists, and what do they do?
Orthopedic Specialists treat musculoskeletal disorders in the field of orthopedics. There are muscles and bones in this system, as well as joints, ligaments, and tendons.
As orthopedists, we mean professionals who specialize in orthopedics. Patients with musculoskeletal issues such as sports injuries, joint pain, and back problems are treated by orthopedists with both surgical and nonsurgical approaches.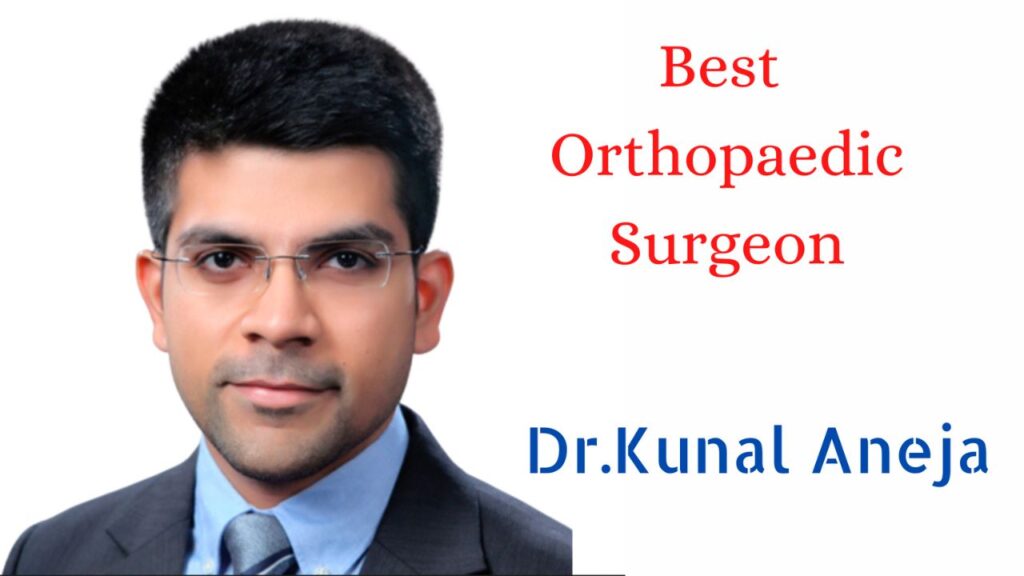 How does Orthopedic Specialists work?
An orthopedist specializes in treating conditions affecting the skeletal system and its interconnected parts. There are several parts to the body, including:
bones
muscles
joints
tendons
ligaments
It is common for orthopedists to work in teams with other orthopedic specialists. Team members may include:
Assistants to physicians
Licensed practical nurses
The occupation and physical therapy profession
Trainers of athletes
Best Hospital for Sports Injury Treatment in Delhi
The Sports Injury Treatment Speciality Dr. Kunal Aneja Unit Super Speciality devoted sub-specialty offering non-careful, careful recovery programs for different sorts of Sports and Orthopedic wounds. The patient's unique clinical necessities customize the thorough therapy program. The group of capable experts at the Unit follows a multidisciplinary approach to assist patients with returning to their exhibition level as in the past.
Orthopedic Specialists In New Delhi
To provide its patients with the best treatment, Joint & Bone Solutions, Delhi utilizes the latest and most advanced technology. Technology has recently allowed surgeons to perform surgery through a small incision or see inside the joints. That's right; you read that correctly. It is now possible to diagnose and treat joint problems using a tiny incision about the size of a buttonhole.
How does Arthroscopy work?
You may think this is a tricky procedure, but it is even more challenging for an experienced arthroscopic surgeon to perform.
A joint arthroscopy involves inserting a narrow tube through a small incision to look inside your body. This procedure aims to diagnose any joint problem without having to make a large incision (not to mention the aftermath scars). A high-definition video screen is connected to the end of a narrow optical fiber tube, which comprises an optical fiber and a camera. A magnified image of the patient's anatomy and insights into the joints are displayed on the screen.
As a result of this procedure, the surgeon can also treat various underlying minor joint issues by inserting ultra-thin surgical instruments through the same incision.
Arthroscopy: why do surgeons perform it?
Your surgeon can easily use a traditional method since that's what he learned in medical school. Arthroscopy, however, is a more advanced procedure for diagnosing issues relating to joints and bones in the knee, ankle, hip, elbow, wrist, shoulder, and elbow.
A doctor may choose this invasive procedure when other noninvasive methods, such as X-rays or other imaging techniques, fail to diagnose the root cause of a problem. In addition to Arthroscopy, other nonsurgical treatments such as medications, physical therapy, and injections can also be suggested when other nonsurgical treatments do not mitigate discomfort and pain.
There are still several unanswered questions that can be answered through Arthroscopy. An Arthroscopic surgeon and Arthroscopy can be of great help in treating the following conditions:
1. Knee Arthroscopy
Following are the signs for playing out a knee arthroscopy
Dispensing with sepsis in the knee
Recreating the destroyed or harmed ACL (Anterior Cruciate Ligament)
Treating Patellar issues (knee cap)
Killing the kindled or enlarged synovial tissue
Trim the harmed ligaments
Fixing destroyed meniscus
2. Hip Arthroscopy
Hip arthroscopy is gaining wide fame because it can treat pediatric muscular problems. Following are the Indications for performing hip arthroscopy.
Overseeing femoroacetabular impingement
Chondral obsessive issues
Degenerative hip joint infection
Inner and outer hip snapping
Synovial exudation
Septic hip joint
3. Shoulder Arthroscopy
A shoulder joint is a profoundly universal joint. The following are the states of the shoulder joint where one can admire an accomplished Arthroscopic specialist
Diagnosing joint flimsiness
Rotator sleeve injury
Shoulder bursitis
Glue capsulitis
Subacromial decompression
Destroyed ligaments
Harmed or destroyed biceps ligament
4. Lower leg Arthroscopy
Following are the signs of getting a lower leg arthroscopic method
Osteochondral surrenders
Calcifications
Free bodies
Arthrofibrosis
Back hard and delicate tissue impingement
Solidness
5. Elbow Arthroscopy
Incendiary joint inflammation
Debridement for septic elbow joint pain
Tennis elbow
Osteochondral surrenders
How is the patient arranged for Arthroscopy?
The profoundly solid groundwork for Arthroscopy is exposed to the specific joint. Anyway, beneath are some readiness bores that are normal for each joint.
Keeping away from Certain Drugs/Supplements-Your Arthroscopic specialist might request that you stay away from specific meds/supplements before the medical procedure to avoid excessive draining or recuperating. It is also encouraged to avoid liquor, smoke, and so forth before any medical procedure.
With sedation, you would instead not feel torment, so the organization of sedation is essential. Sedation is given to hinder the sensations, so the individual has no worries. There are three kinds of sedation.
General Anesthesia-General sedation is given to make the individual oblivious during the entire length of the activity. This is but seldom given to the patients during Arthroscopic methods.
Neighborhood Anesthesia-Agents of deadness are infused in the neighborhood block sensations in the specific part, for instance, knee arthroscopy. The individual stays conscious during the entire strategy.
Territorial Anesthesia-The most widely recognized type of provincial sedation includes embedding a little needle between the two lumbar vertebrae of the spine. Your lower body will get numb, yet you will be alert.
Where Can I Find the Best Arthroscopic Surgeon in Delhi?
Living in the capital has its upsides and downsides. The genius is a colossal rundown of prominent specialists, including Arthroscopic specialists; the con is likewise something very similar. You make sure to get confounded.
Just sit back and relax; presently, you have the best specialist on your go-to list. Dr. Kunal Aneja gives the best Arthroscopic medical procedures. With the most recent innovation and master hands, Dr. Kunal Aneja is the best arthroscopic specialist in Delhi.
Have any issues regarding the joints? Counsel the best Arthroscopy specialist in Delhi.
Keep in mind, that Arthroscopy is undoubtedly not a simple system; it requires cautious preparation, master hands, and a capable methodology.
Our Expertise
Joint and Bone Solutions, Delhi, aptitude in giving the best arthroscopic arrangements. Dr. Kunal aneja is a prestigious name in muscular health and arthroscopic methodology. With 20 years of involvement, Dr. Kunal aneja has finished many arthroscopic strategies and Orthopedic medical procedures. With a piece of significant information on a wide range of Arthroscopy, a portion of his very much respected Arthroscopic strategies are as per the following-
Leg tendon Reconstruction Surgery-ACL or Anterior cruciate tendon is a significant knee joint tendon. A physical issue to this tendon leads to its disabled step and development of the knee joint, not to fail to remember the horrendous aggravation. The injury is exceptionally regular in the sportsperson in light of abrupt developments or falls. There are a few grades of the ACL injury relying on the seriousness. Starting grades or low grades can be dealt with by utilizing Physiotherapy or exercise-based recuperation. Be that as it may, the more severe cases expect a medical procedure to be performed. Arthroscopic medical procedures are exceptionally advantageous over regular medical procedures. An ACL recreation medical procedure can likewise be performed effectively by the arthroscopic technique.
PCL Reconstruction-PCL or back cruciate tendon is a moderately extraordinary medical procedure. The suggested strategy for treating careful wounds of PCL is a one-bundle PCL recreation, which is affirmed by current writing. PCL reproduction strategies require an adequate comprehension of the biomechanical and organic factors that impact the system and restoration.
The medical procedure for a PCL injury is an exceptionally muddled technique and needs solid help and carefulness. This medical procedure is viewed more enthusiastically than ACL medical procedure. Be that as it may, not long after the medical procedure, the complicated work of recovery starts. At Joint and Bone Solutions, you will find the best and the most trusted arthroscopic treatment for PCL wounds.
Meniscal fix Meniscal injury is the most widely recognized intraarticular knee injury. However, typically the Meniscal wounds are restored by non-employable strategies. If maintenance is required, the tear is expected to be checked and ought to be longitudinal with simultaneous ACL. Unpredictable or complex tears will more often than not recuperate late. Be that as it may, whether the tear is careful is the choice relying on the authoritative analysis. The results of a medical procedure are better on the off chance that the patient is certainly not a known instance of past ACL reproduction medical procedure. The outright outcome of the medical procedure additionally relies on the aptitude of the specialist other than the circumstances.
The higher the experience of the specialist, the more effective the medical procedure is. Dr. Kunal aneja has more than adequate experience and mastery in treating patients with meniscal wounds. So, if you also have a meniscal injury and are anticipating treatment, you should consider visiting Joint and Bone Solutions, Delhi.
Meniscal Meniscectomy-The Arthroscopic meniscectomy is an insignificantly intrusive method that is performed to treat a torn meniscus ligament of the knee. This medical procedure can be performed in the OPD. The meniscus ordinarily gets turned up due to athletic and sports methods. During the medical procedure, the meniscus's torn part is taken out. Dr. Kunal Aneja holds essential information and involvement with performing meniscus meniscectomy. Assuming that you are additionally confronting issues in your knee joint and need to be analyzed and treated, you should pick Dr. Kunal Aneja of Joint and Bone Solutions.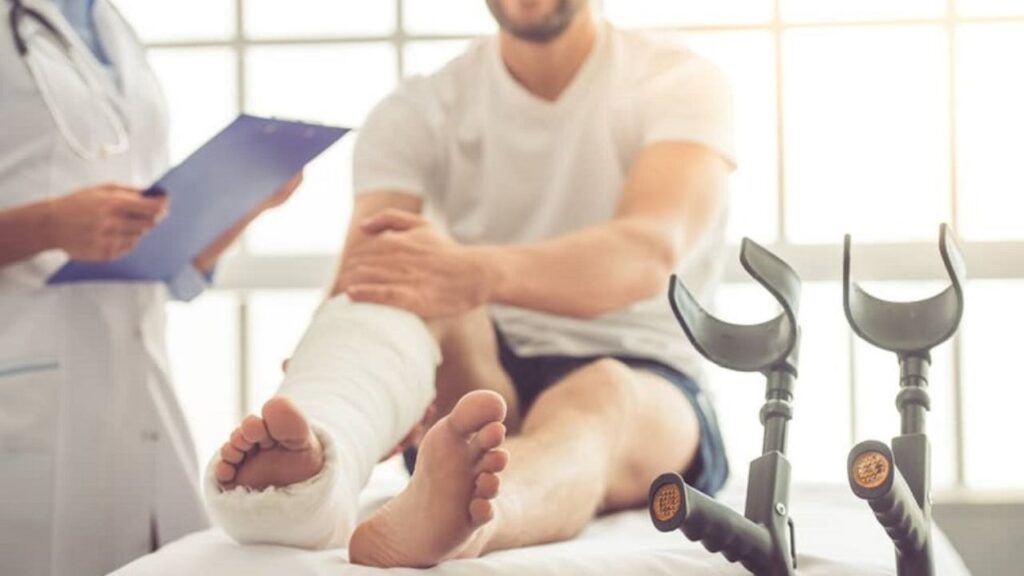 MPFL Reconstruction Surgery-The MPFL is the essential tendon that settles the patella and forestalls subluxation (incomplete disengagement) or separation of the patella. These wounds are most regular in youthful, dynamic ladies. Contingent upon the seriousness of the MPFL injury, treatment might incorporate careful remaking and active recovery. The arthroscopic MPFL recreation strategy, combined with sidelong retinacular discharge, is a successful surgery for treating repetitive patellar disengagement that can assuage knee joint side effects and improve patellar steadiness and capability. Dr. Kunal aneja holds a lot of involvement in treating patients with MPFL tears.
Specialist Orthopedic Surgeon in New Delhi
A guaranteed triple board and partnership-prepared Orthopedic Surgeon well versed in the field of Joint Replacement and Sports Medicine. Dr. Kunal Aneja has been widely prepared in Robotic/Navigation Joint Replacement and Arthroscopy Key Hole Surgeries at various focuses of greatness worldwide (Australia, UK, Malaysia, Indonesia, Hungary, and India). He tirelessly pursues an understanding of the maxim: "Life is development, Movement is Life."