Conditions treated & Treatments Offered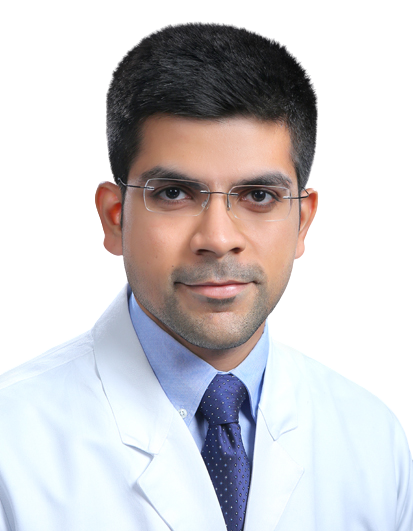 DR. KUNAL ANEJA
Consultant Orthopaedic Surgeon
Joint Replacement, Sports Medicine, Joint Preservation & Complex Trauma Specialist
MBBS, MS, DNB, M.Ch (Edinburgh), Dip. SICOT (Cape Town),
Diploma in Football Medicine (FIFA), MNAMS, MIMSA, FAGE
Fellow International College of Surgeons (FICS), Fellow American College of Surgeons (FACS), Global Scholar: Univ. of Edinburgh, U.K.
Fellowships in Arthroplasty & Arthroscopy:
Asia Pacific Arthroplasty Society (APAS) Fellow (Australia, Malaysia, Indonesia, India)
SICOT meets SICOT Fellow (St. George Teaching Hospital, Hungary)
ISKSAA Midlands Fellow (University Hospitals Birmingham, NHS Foundation Trust, U.K.)
Delhi Orthopaedic Assoc. (DOA) Fellow (Ganga Hospital)

Why Choose Dr. Kunal Aneja for your orthopaedic problems?
Dr. Kunal Aneja, an expert Orthopaedic doctor, has been extensively trained and sub specialised in the field of Complex Trauma, Joint Replacement, Joint Preservation and Sports Medicine. He has excellent knowledge, skills and expertise to manage all the bone and joint disorders appropriately as per the established diagnosis. He has special interest in Knee Replacement Surgery, Hip Replacement Surgery, Knee Arthroscopy, Shoulder Arthroscopy, Joint Preservation Procedures and Sport Injuries prevention along with comprehensive treatment. He utilises the complete spectrum of non-surgical and operative management of Orthopaedic problems to enable his patients to return to a pain-free, active lifestyle at the earliest.
Book an Appointment
Frequently Asked Questions
What are your business hours?
Our practice hours are from 9:00am to 9:00pm, Monday through Saturday at various practice locations. For booking an appointment telephonically, kindly contact on +919818548010.
When should I consult an Orthopaedician?
If you are experiencing pain in arms/legs or spine which is hampering you from performing your daily routine activities, it's better to consult your Orthopaedician. He will help in diagnosing the problem and offering possible solutions.
What should I bring with me when I come for an OPD appointment?
When you come for your appointment remember to bring the following: • Valid Govt ID card. • Referral letter (if present). • All lab reports and imaging (X-rays, MRI's CT Scans) for diagnostic studies. • List of medications being taken (if any) • Previous orthopaedic prescriptions. • Any other relevant information.
Will physiotherapy be required after surgery?
Getting a full range of motion, strength and flexibility back after surgery usually takes time. That's where pre-operative exercise and education and post-operative physical therapy programs come in – to ensure you're physically and emotionally prepared for surgery and to maximize your recovery after surgery.
Do I use hot or cold packs for pain relief?
Always use cold pack / ice packs for the first six weeks after surgery. Ice packs also help in acute trauma to reduce the inflammation and pain. Hot packs are helpful in chronic pain conditions like low back pain.
Do I require Surgery?
If your previous doctor has advised a surgical procedure for your orthopaedic condition, you have full right to take a second opinion and be better informed of the various treatment options available. Feel free to avail our second opinion service.
Is there any other option than a Joint Replacement?
Replacement of a damaged joint is often advised for advanced staged disease. There are various Joint preservation procedures and surgeries which can be of help in many a case. Your doctor would help in identifying the extent of damage to your joint and in recommending the best treatment option available, tailored specifically for your orthopaedic condition.
Practice Locations
We are available for Orthopaedic consultations, procedures and surgeries are various healthcare facilities across Delhi. We extend our services to patients with all government panels (CGHS/DGHS/MCD/DDA/NDMC Etc), PSU, TPA, Insurance and Cash paying option. We provide cashless/ reimbursement facilities as applicable for the individuals.
Testimonials
We are grateful for the trust put in us by our patients. Here is what some of them have to say along with a few testimonials from our colleagues..